Introducing the North Division
---
---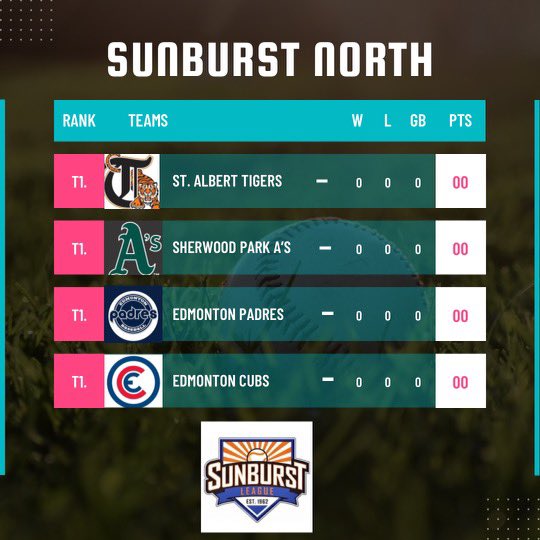 ---
We are officially a month away from the start of the 2023 Sunburst season. Introducing the North Division: The North Division will feature four teams. The Tigers, A's, Padres and Cubs. Each team will play each other four times.
Each team will also play the three South Division teams twice. For a total of 18 games. The top two North teams will face-off in a best of three playoff series with the winner advancing to a best final versus the winner of the South Division.
The provincial champions will represent Alberta at the 2024!Nationals in Tecumseh, Ontario.
Opening games for each North team:
May 8th: Riggers @ A's - CP9
May 9th: Tigers @ Riggers - Pogadl Park
May 11th: A's @ Cubs - RE/MAX Field
May 26th: A's @ Padres - Wally Footz Field