First Half Recap: 2022 Season
---
---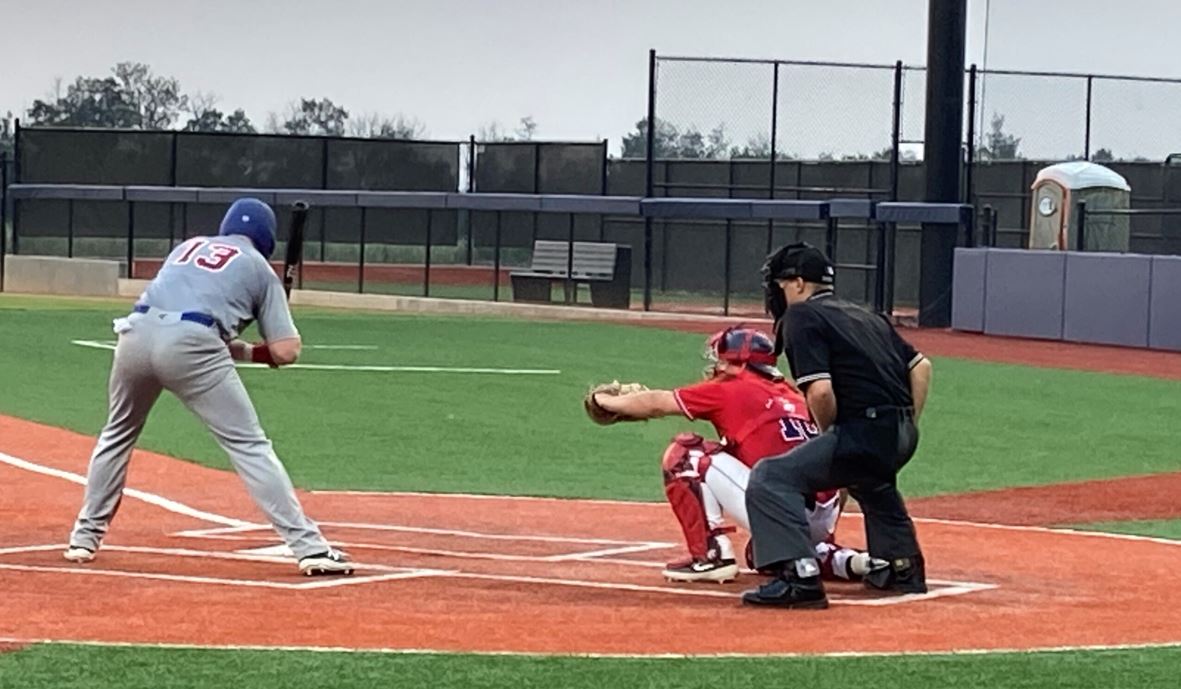 ---
We're officially through week 6 of our 12 week season, and teams continue to bounce around the standings as clubs exchange tight ball games night after night.
Let's take a look at some standouts from each team to keep an eye out for as we embark on the final 6 weeks of regular season play:
Edmonton Cubs (7-3)
The defending champs continue to benefit from timely hitting and dependable pitching. Blake Davis has stepped up at the plate, batting .500 with a team leading 1.417 OPS. Jake Lanferman holds the team lead in batting average, clipping a .533 in 5 games played this season.
Jarvis Greiner and Taylor Thomas continue to take on most of the grunt work on the mound this season. Thomas leads the team in innings pitched (17) and wins (3), while Greiner has posted an even 1.00 ERA this season in 14 innings of work.
Sherwood Park Athletics (7-3)
The Athletics are relying on a core group of veterans, although there are a fair amount of fresh faces cracking the lineup each night. NCABL product Cody McElroy continues to bat in the middle of the lineup night after night for the A's, batting .391. Left-handed bats Brayden Cust and Kern Watts have led the offence this season, Cust with a league best .600 average and Watts with a league leading 3 homeruns. Rejean Bourget is tied with Watts for the homerun lead with 3 homeruns of his own.
James Fischer leads the staff with 2 wins, while Ryan Estey sits at a 0.78 ERA with 14 k's in 9 innings of work.
Red Deer Riggers (5-3)
The 2023 National host Riggers are consistently at the top of the league standings year after year, but it is 2 new faces leading the offence this season. Corbyn Shields leads the club in doubles (3) and homeruns (2), while Gavin Fraser is 5 for 10 this season with 3 stolen bags.
Southpaws Rees DeRuyter and Josh Edwards continue to put together quality starts, while rookies Jay Kirkham and Kai Poffenroth lead the club in innings pitched (11).
St. Albert Tigers (3-6)
The Tigers have had 7 of their 9 games decided by 3 runs or less this season, and are definitely a team to watch out for in the second half if a few more hits fall for them.
Jacob Mireault leads the Tiger offence with a 1.170 OPS, while Conor Bronson has 4 stolen bags on the season.
Craig Tomas continues to put together quality starts each time he takes the mound. Logan Blumhagen leads the team in innings pitched (18) and Tom Leatham has the lowest batting average against on the team (.129).
Edmonton Padres (0-7)
The Padres are searching for their first win, however have been a part of many tight ball games thus far. Carter Toffan is 4 for 8 in 3 games played this season, while Nathan Vanderwekken is clipping a .385 batting average.
Liam Bilodeau-Minty has proven to be a quality arm for the Padres staff, making 3 starts and tallying 11.2 innings for the club. Josh Bentley has held hitters to a mere .185 batting average in 7 innings of work.
Teams will convene in St. Albert this weekend for the first Tigers Tournament in 2 years. All games will be played out of Legion Memorial Ball Park this year:
Friday June 17
6:00pm Athletics vs. Padres
8:30pm Longhorns (Calgary) vs. Tigers
Saturday June 18
11:00am Padres vs. Cubs
2:00pm Riggers vs. Longhorns (Calgary)
5:00pm Cubs vs. Athletics
8:00pm Tigers vs. Riggers
Sunday June 19
9:30am Consolation Final
12:30pm Semi-Final
3:30pm Semi-Final
6:30pm Final