Recap: Diamondbacks vs. Cubs
---
---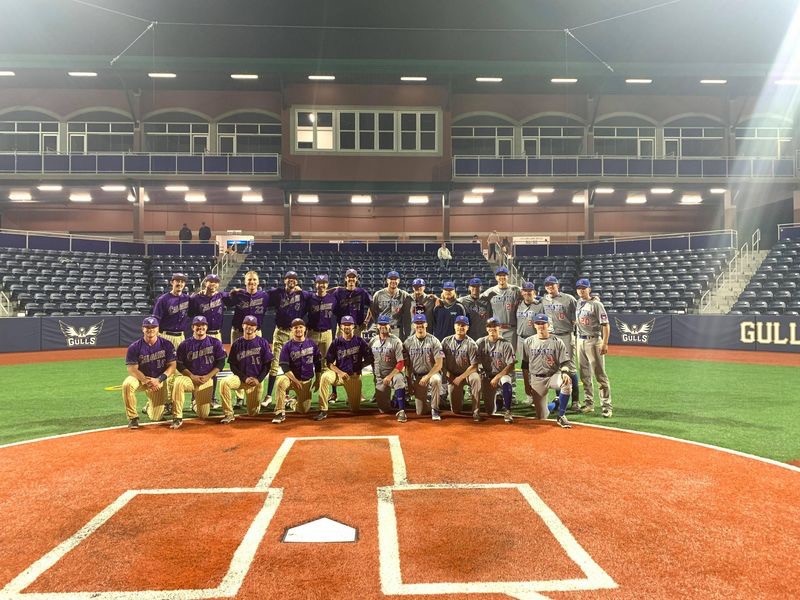 ---
It was a battle in central Alberta Tuesday evening as the Calgary Diamondbacks and Edmonton Cubs ventured to Sylvan Lake to face-off at the new and beautiful Gulls Field. With both teams heading into playoff action shortly, it was a good opportunity for both teams to see some solid pitching and face-off against some pretty good hitters.
Jackson Wark opened for the Cubs, and was solid in his 2 innings of work. He pitched to contact throughout his outing and induced several groundball outs. One of the few to get to Wark was former Tampa Bay Rays prospect Jamie Mitchell. The Diamondbacks catcher laced a 2 run single in the first frame to open up the scoring in the contest.
Former WCBL Canadian Rookie of the Year Tyrell King got the ball for Calgary, and was solid for all 9 innings of work. His ability to throw all pitches for strikes in any count kept the Cubs off balance for a good portion of the night and allowed King to go the distance. That said, timely RBI's from Garrett Cyr and Blake Davis in the 3rd and 4th innings brought the game back to all-square at 2-2.
Nathan Wedgewood, Ryley Ross, Tony Olson and Jarvis Greiner also compiled innings of work on the mound for the Cubs. They were able to pitch out of some key jams during the game, utilizing solid defense behind them to get big outs.
Jamie Mitchell and Jordan Wong had loud days at the plate for the Diamondbacks; Mitchell added a big leadoff double after a couple of singles earlier in the game, while Wong had 2 doubles himself.
Perhaps the play of the game was Jarvis Greiner's diving stab at third base late in the game. A hot shot down the line was swiftly snagged by Greiner in full extension, who promptly tagged the go ahead run leaning off of third base for a big first out in the inning. Shortly after, Blake Davis nabbed a Diamondback runner trying to steal second.
Not to be outdone, Mark Clauson gunned the game winning run at home plate trying to score from second base after Brenden Wiun smashed a single into center field in the bottom of the 8th.
With teams agreeing to halt the contest at 9 innings to preserve pitching for playoffs, this intense matchup ended in a 2-2 tie late in Sylvan Lake.
However, this series is far from over. If anything, the competitiveness and quality of ball in this game has only sparked interest among both teams to schedule games against one another in the future.
Best of luck to all teams competing in FMBA playoffs this year. Sunburst League playoffs kick off Monday, August 23.