Battle of Alberta: Calgary Diamondbacks vs. Edmonton Cubs
---
---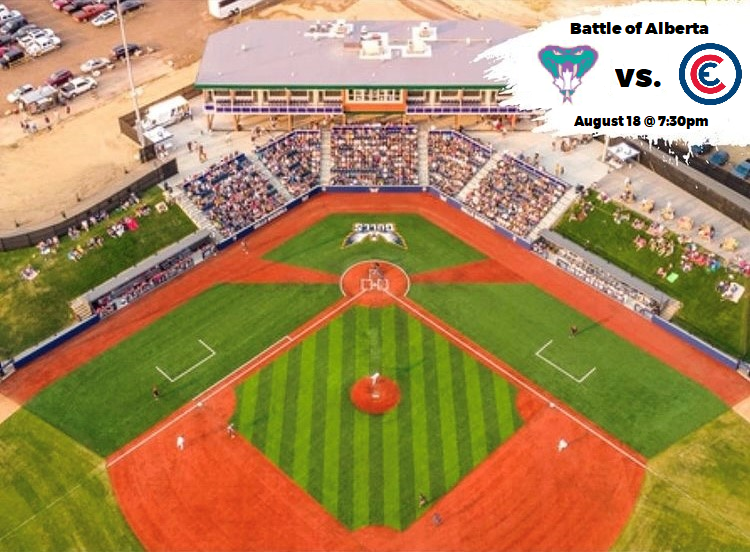 ---
One year ago in the summer of 2020, many baseball leagues across Canada were forced to cancel their seasons due to the COVID-19 outbreak. The Sunburst League unfortunately felt those COVID-19 implications, deciding to not go through with a season in 2020 due to restrictions set by Baseball Alberta.
Needing a baseball fix, various players from Sunburst League teams signed to FMBA (Foothills Major Baseball Association) teams in Calgary. Edmonton Cub's Jarvis Greiner, Dan Chappel and Tony Olson were part of the group of Edmonton-area ball players who made the commute to Calgary each weekend to play ball in 2020.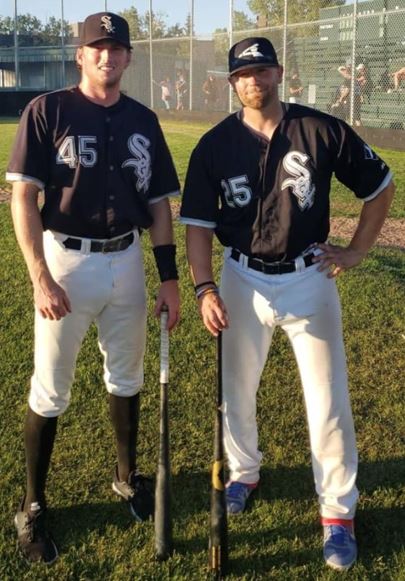 (Olson, Chappel were 2 of 3 Cubs who suited up for the Calgary White Sox in 2020)
The Calgary Diamondbacks are one of the top teams in the FMBA year after year. Loaded with some of the most talented players in the Calgary area, the Diamondbacks also feature a couple Red Deer Riggers from the Sunburst League. Due to the relatively short commute from Red Deer to Calgary, along with scheduling differences (most FMBA games are on the weekend, Sunburst games are played weekday nights), Rigger's Jaret Chatwood and J.P. Wilner have suited up for the Diamondbacks for many years now.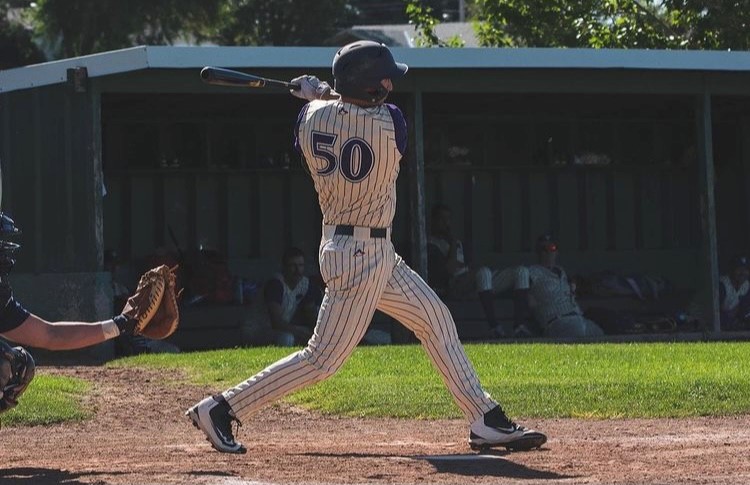 (Wilner is a staple in the middle of the order for the Diamondbacks and Riggers every summer)
The FMBA championship final in 2020 featured plenty of Sunburst talent with the Calgary White Sox and Calgary Diamondbacks facing off in a best of 3 series. The White Sox were the last team to qualify for FMBA playoffs, clawing all the way to the championship series after a wildcard win, quarterfinal win and semifinal win. On the other side, the Diamondbacks pummeled teams on their way to the final series and eventually swept the White Sox to claim the trophy.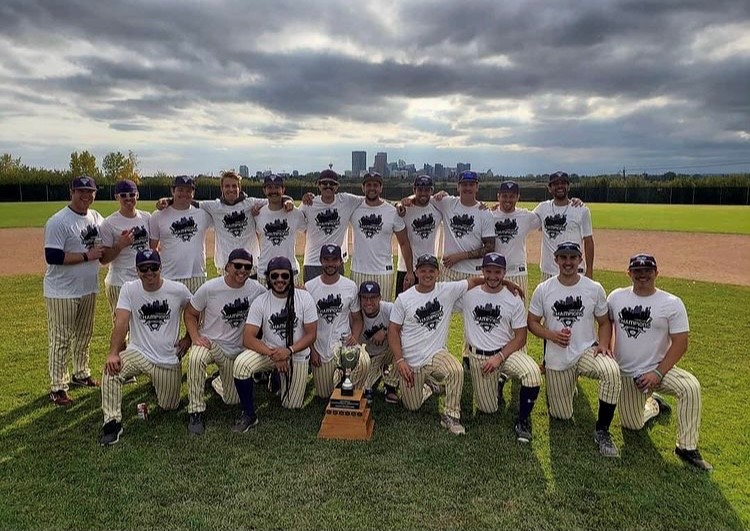 (2020 FMBA Champion Calgary Diamondbacks)
The Battle of Alberta exhibition matchup next week has plenty on the line. The 2020 championship Diamondbacks want to prove they are the best men's team in Alberta, while Cubbie's Greiner, Chappel and Olson want revenge after last year's FMBA playoff run fell short with the Calgary White Sox.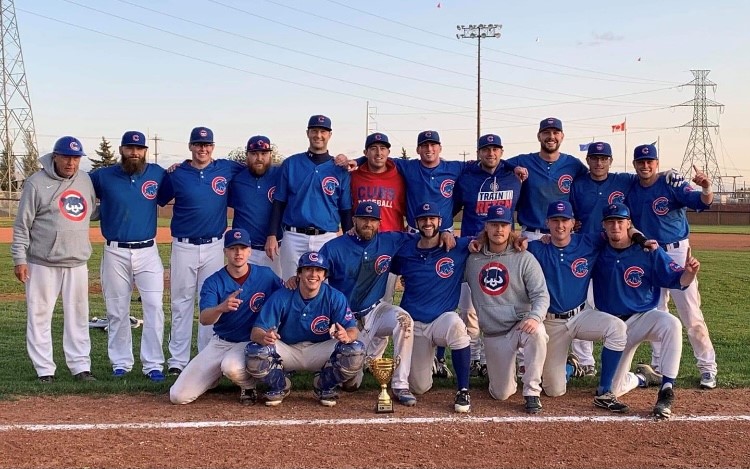 (2019 Sunburst League Champion Edmonton Cubs)
The one game set next week has plenty of anticipation, and will surely prove to be a competitive affair as both teams are ramping up for playoffs in their respective men's leagues which will begin in a couple of weeks.
Players to watch out for:
Diamondbacks
Andrew Malone (1B) - .600 AVG. (24/40), 3 HR, 21 RBI
J.P. Wilner (OF) - .392 AVG. (20/51), 7 HR, 24 RBI
Joe Sergent (LHP) - 4-0, 3 CG, 39 K (25 IP), 1.12 ERA
Cubs
Brenden Wiun (1B/3B/OF) - .423 AVG. (11/26), 4 2B, 5 RBI
Dan Chappel (INF) - .340 AVG. (16/47), 4 2B, 14 RBI
Nathan Wedgewood (RHP) - 2-0, 1 SV, 18 K (25.1 IP), 3.20 ERA
Game has been rescheduled for Tuesday, August 17th @ 7:30pm at Gulls Stadium in Sylvan Lake, AB. Entrance to the new and beautiful Gulls Stadium is free, and beer sales will be on.