Semi-Final Recap
---
---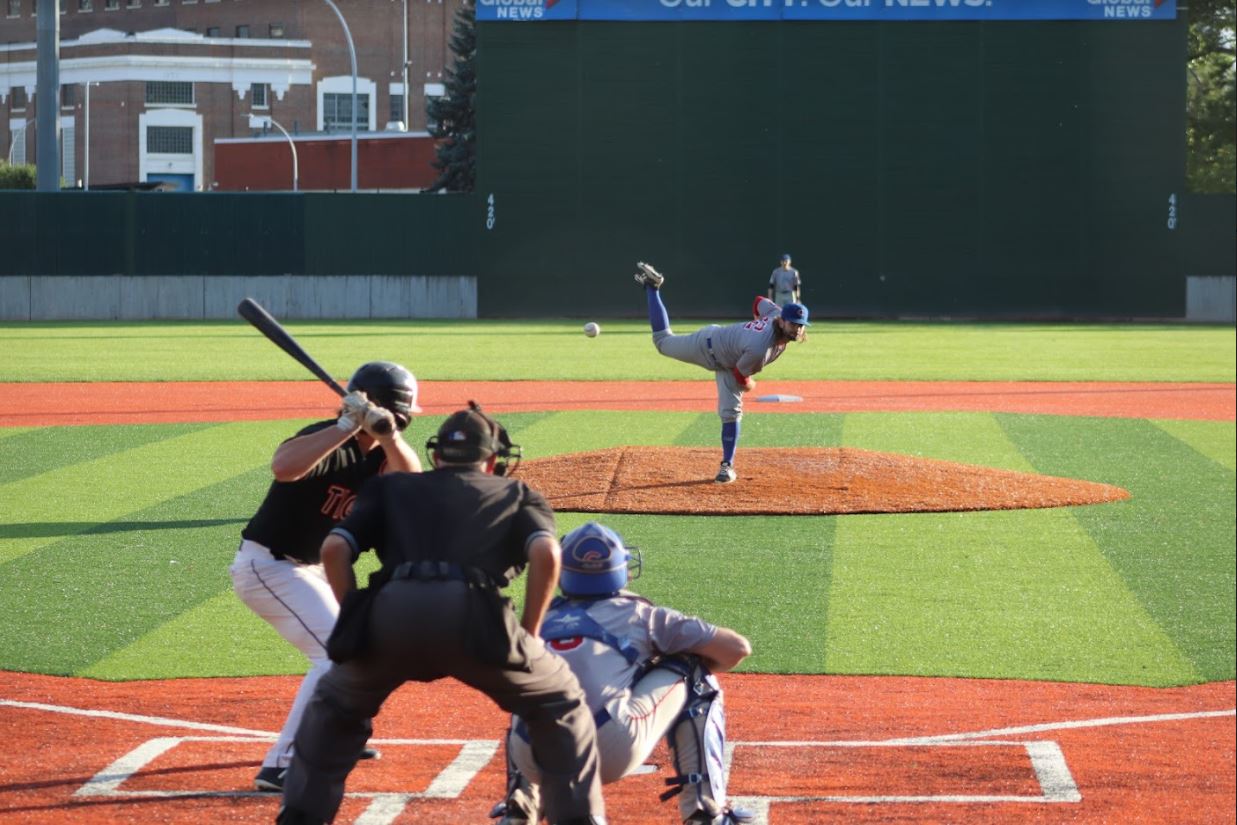 ---
#3 Red Deer Riggers sweep #2 Sherwood Park Athletics 2-0
It was a battle of veteran arms in game 1 as Josh Edwards and James Fischer toed the rubber for their respective squads. The A's were able to tack 5 runs off of Edwards, lead by a 3 hit day from Calvin Warwick. Going into the final inning with a 5-4 lead, a walk followed by two well executed bunts left the bases juiced with none out for the Riggers. An RBI walk would tie the game, with a couple hits and some costly errors following that led to a 8 run 7th inning for Red Deer. The Riggers would shut down Sherwood Park in the bottom of the inning to seal the 12-5 victory.
In game 2, the Athletics were unable to figure out Red Deer southpaw Rees DeRuyter who gave up only 3 hits while striking out 7 during his work. Red Deer cruised to a 7-1 victory to claim a spot in the Championship final.
#1 Edmonton Cubs sweep #4 St. Albert Tigers 2-0
Craig Tomas and Tony Olson got the game 1 start for the series, and both went the distance. The Cubs managed 10 hits off of Tomas, led by two hit days from Brenden Wiun, Derek Shedden and Dean Olson. Braeden Heyland also had a big day at the plate, adding some insurance runs with a big 2 RBI double over the right fielder's head in the 4th frame. Cubs went on to win 5-1.
Jarvis Greiner spun together an absolute masterpiece Wednesday evening, throwing a complete game shutout against the Tigers in game 2. The Cubs applied pressure offensively all evening; Dan Chappel particularly had himself a good night, hammering balls every at-bat while adding 2 hits and the game winning RBI. Edmonton completed the sweep with a 6-0 victory.
Red Deer and Edmonton will face-off in the best of 5 Championship next week to determine who will represent Alberta at the 2022 Nationals.