Week 7 Summary
---
---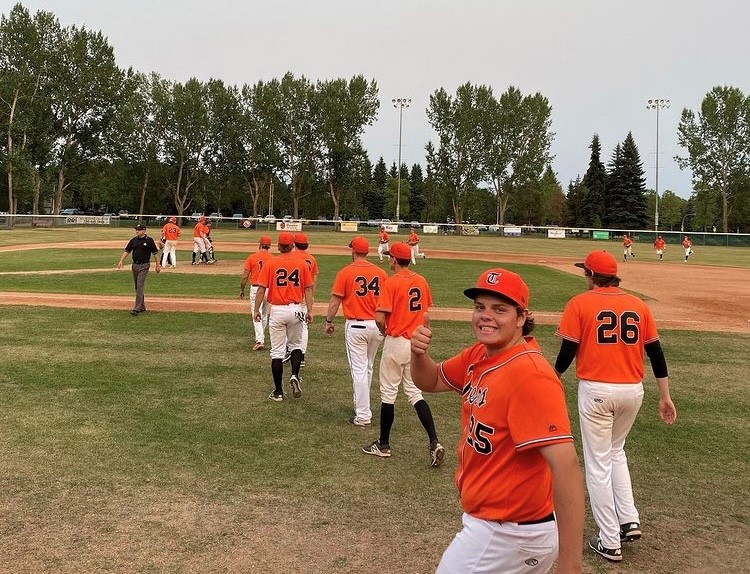 ---
As we close in on the end of the regular season, teams are starting to shuffle lineups around and experiment with various arms on the mound in preparation of the playoffs. This has led to some interesting matchups week-to-week, however teams continue battle in close and competitive games.
Here is a summary of the games from week 7:
July 26: Riggers (9) @ Athletics (10)
An 11 inning battle in Sherwood Park saw an unlikely winner on the mound, as Greg Wallace pitched the final 5 1/3 innings to claim the victory at home. Red Deer's lineup contributed top to bottom with 10 hits on the evening, while Jeremy Harasymchuk had 4 of the A's 13 hits on Monday.
July 27: Athletics (9) @ Riggers (2)
James Fischer took the ball Monday and went the distance, giving up 2 runs in his outing. Kern Watts contributed offensively with a three run dinger, his 3rd homerun of the year.
July 27: Tigers (8) @ Cubs (9)
In the second game of the week to head to extras, Garrett Cyr hammered a game winning double in the bottom of the 8th to give Edmonton the victory. Ryan Kosolofski continued to terrorize Tiger pitching, as he went 2 for 3 with 2 doubles and 3 RBI. Evan Bourassa lead the way for St. Albert, tallying 3 of the club's 9 hits in the evening. Nathan Wedgewood picked up the win in relief, going 3 1/3 innings while picking up 3 strikeouts.
July 30: Cubs (2) @ Tigers (7)
St. Albert snapped Edmonton's 11 game win streak on Friday night, plating 7 runs in the game. Will Gardner and Ryan Telenko both had 3 hit days for the Tigers, however the biggest contribution Friday evening was from 2B Andrew Odegrard who had himself a 2 hit, 3 RBI night.
Hitter of the week: Kern Watts (Sherwood Park) - 3/6, HR, 5RBI, 2R


Pitcher of the week: James Fischer (Sherwood Park) - 7IP, CG, 2R, W
Week 8 schedule:
August 2: Tigers @ Athletics, 7:00pm Centennial Park
August 3: Cubs @ Riggers, 7:30pm Gulls Stadium
August 4: Riggers @ Cubs, 7:00pm RE/MAX Field
August 5: Athletics @ Tigers, 7:00pm Legion Memorial Ball Park