Player Spotlight: Will Gardner
---
---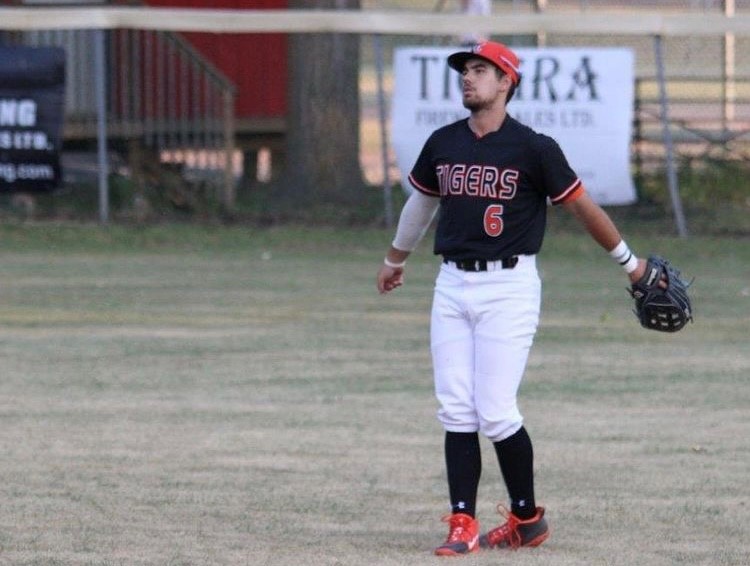 ---
Will Gardner has been a force at the plate this year, currently batting .488 with a 1.251 OPS and 2 HR. Gardner chose to play in the Sunburst League prior to entering his sophomore season at Garden City CC; The SAMBA product without question has D1 potential and hopes to get a little stronger this summer prior to his final season in the KJCCC.
We chatted with Gardner on his thoughts on this Sunburst season before he has to head back down south for college baseball:
I understand you just finished a very good freshman season at Garden City in 2021. Why did you decide to play for the Tigers this season rather than the WCBL or somewhere else?
"Yes, I just finished my freshman season at Garden City. I decided to play for the Tigers this year because I felt that I had a lot of at-bats at school and needed to focus more on strength development. The travel schedule and number of games in the WCBL wouldn't be ideal for my goals this summer. The Tigers schedule allows me to be able to workout and hit everyday at Absolute Human Performance. I am also a coach for the St Albert 18U AA team. Wanting time to do this also helped me make my decision to play in the Sunburst."
What type of collegiate guy is the Sunburst League a good environment for? In what circumstances do you think it makes more sense to play 2-3 games/week in the Sunburst versus 4-5 games/week in the WCBL?
"I think that there are advantages to playing in both leagues. The Sunburst is a good environment for someone who wants to have time to develop in other areas or work a job. The WCBL is a good environment for someone to get more game reps. I have been able to play in a couple WCBL games to get a few more at-bats."
You guys have a young, strong lineup in St. Albert. What do you like about this year's Tigers team and what steps do you think the team needs to make to win a championship?
"What I like about this year's Tigers team is there is a good mix of guys. There are a lot of good young players and there are also a couple older guys who have been around the league for a while. I think if we can consistently pitch well and play above average defence then we would have a good chance to win a championship."
Is there anything else you think the league could introduce or implement that might make it more intriguing or valuable for collegiate guys like yourself at home for the summer looking for a place to play?
"I think if the Sunburst added a few more teams, it could be more intriguing to play for your local team. It gets fairly repetitive playing the same 3 teams all the time."
Gardner will head back to Kansas in mid August, and will be cheering on his Tigers from down south as they enter the 2021 postseason.