Player Spotlight: Dan Chappel
---
---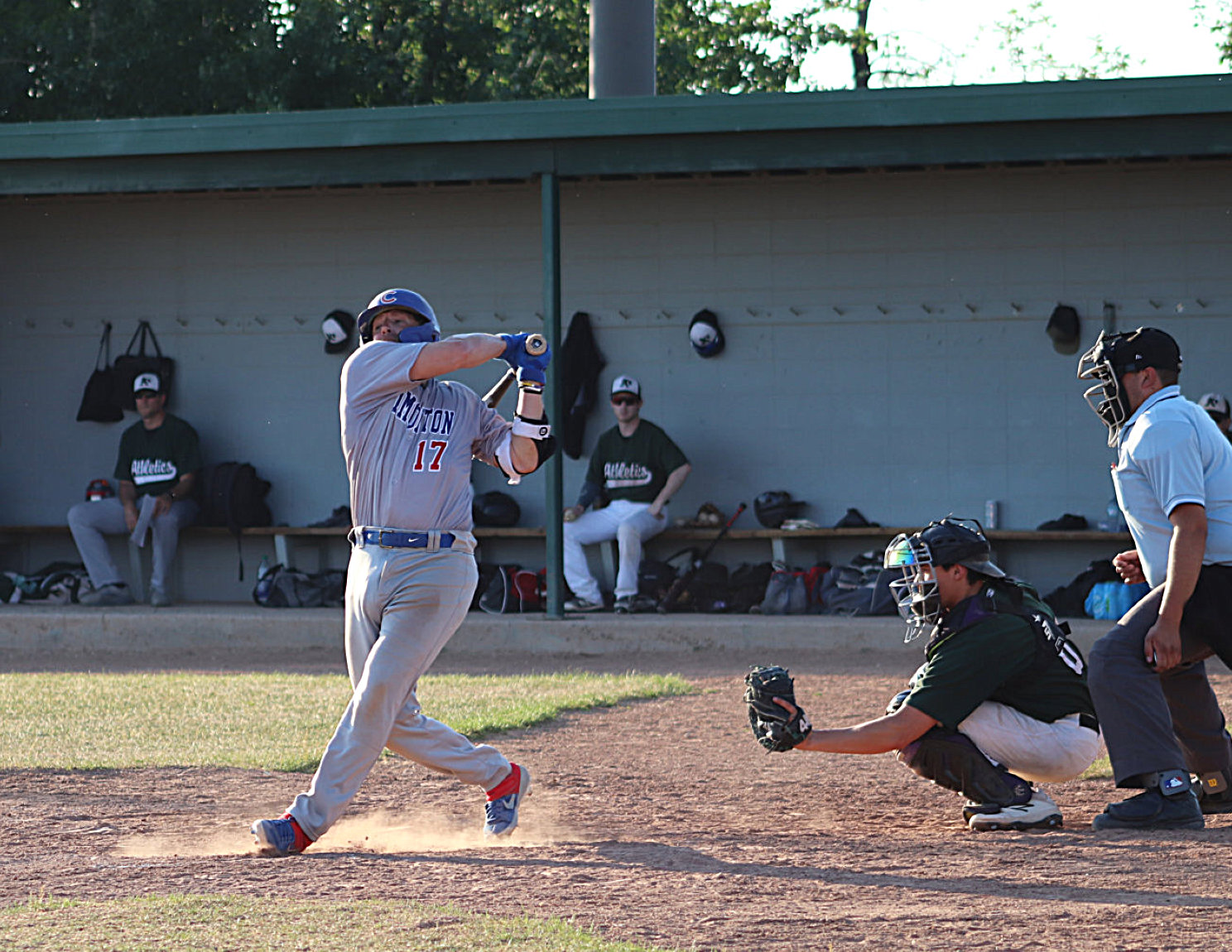 ---
Dan Chappel played for the Fort Saskatchewan Athletics prior to leaving the team to start up a brand new franchise in the Sunburst League. Now the GM and infielder/designated hitter for the defending champ Edmonton Cubs, Chappel continues to lead the Cubs offense game after game and year after year.
When Chappel first joined the league, he was fresh out of independent baseball and in his mid 20's. Over a decade later, "Chappy" is still a notorious threat with the bat; He is showing no signs of slowing down as he currently leads the league in RBI (12).
Chappel also competes in the FMBA in Calgary, while also finding time to coach local kids and the next crop of future Sunburst all-stars. As someone with a good amount of tenure in the Sunburst League, along with a solid presence in baseball in Alberta, we wanted to chat with Chappel about his thoughts on what the Sunburst League has grown into and what he hopes to see in the future:
Give us a brief history of your baseball background. As well, how long have you been in the Sunburst League? Do you currently coach as well?
"I grew up in Edmonton playing for SEEBA, then went to the U.S. to play my college ball. I played at Longview CC, Mayville State and Southwest University before playing 3 years of professional-independent ball. I played for Red Deer in 2005 when they were part of the WMBL, but officially played my first year in the Sunburst League in 2010 for the Fort Saskatchewan Athletics. I played for them for 3 years then formed the Cubbies in 2013. I coach as well, throwing batting practice and working with hitters in various organizations, mostly Little League. "
What changes have you seen in the league over the years, and what league initiatives would you like to see?
"Well the playoffs used to just be a tournament style, winner goes on to represent Alberta at Nationals. Now we have the semi-final and final matchups with a best of 3 then best of 5 series. I've definitely noticed the talent of the league continue to get better as more and more guys returning from college decide to play in the Sunburst for the summer. I would love to see us incorporate the best teams from the FMBA for playoffs, then go back to a tournament style championship. They have got some talented players in Calgary and this would increase the competition and ensure the best team is representing Alberta. I'd also like to see more games throughout the season with FMBA teams, whether that is through tournaments or exhibition games."
Speaking of FMBA, you suit up for Calgary White Sox on the weekends. What do you like about the FMBA in comparison to the Sunburst League? What things within the FMBA would you like to see more of or implemented in the Sunburst League?
"I like that they use one diamond throughout the week with solid batting cages. This helps teams meet each other and what not. I like that they have more teams too, and that is something I hope the Sunburst can develop."
How does a prospective player try-out for a Sunburst team?
"Typically the player finds our information on the website and just reaches out. They would send us their baseball resume, and then we would have them out for a tryout/practice. We've taken a lot of guys on through this route. There is also a prospective player form on the website that players can fill out."