Week 1 Summary
---
---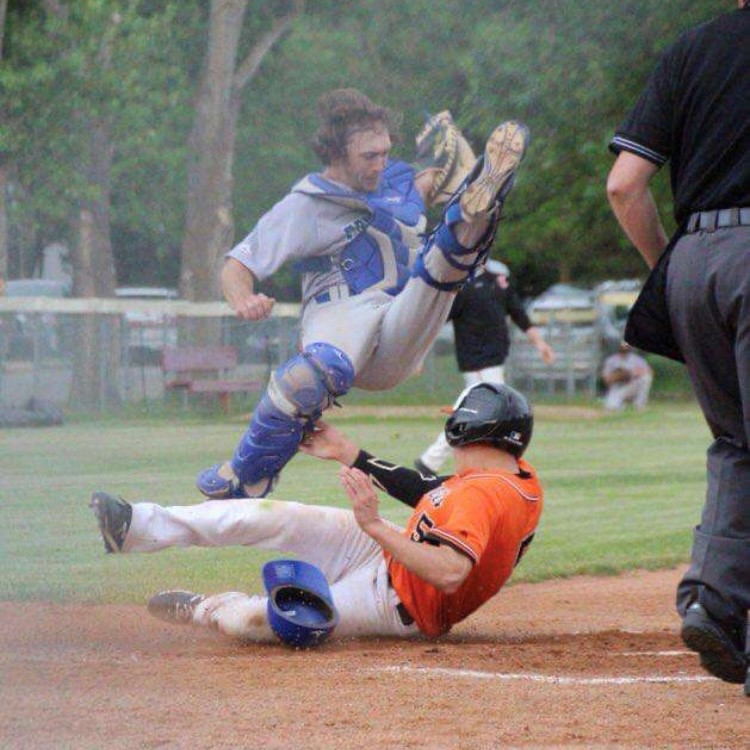 ---
There was an exciting spirit across ballparks in Alberta as the easing of restrictions in the province opened the door for baseball leagues to kick-off their seasons. The Sunburst league and the 4 teams contending for the provincial title this year began play on June 14. The 2-game series format amongst teams has been well received and should bring about some exciting matchups.
Here is a summary of the games from week 1:
June 14: Tigers (4) @ Cubs (3)
Reece Devlin made his Sunburst debut, getting the opening day nod for St. Albert. He went 3 innings, allowing only 1 hit over the 3 frames while holding the Cubs offense to 0 runs. Logan Blumhagen came in to relieve Devlin, throwing 4 innings to earn the save. Ryan Kosolofski was one of few to get to Blumhagen, hitting the first homerun of the Sunburst season. Blumhagen's final line was 4 innings pitched, 4 hits, 4 strikeouts and 3 earned runs. Also making his Sunburst league debut was Edmonton's Jackson Wark, who compiled 6 strikeouts over 3 innings of relief. Tigers edged out the Cubs with a 4-3 victory.
June 14: Riggers (4) @ Athletics (2)
This contest required extras, as Red Deer needed 8 innings to put away Sherwood Park. Jason Louis (Red Deer) and Ashton Martin (Sherwood Park) lead the offense for their respective teams. Louis had a 3 for 3 day, while Martin went 4/4, finishing a homerun shy of the cycle. Mason Love-Hollman of the Riggers and Kern Watts of the A's each had 2 hit days as well. Rees DeRuyter ended up picking the win up for Red Deer, as he grinded through the final 4 innings, allowing 4 hits while striking out 4.
June 15: Athletics (13) @ Riggers (7)
Sherwood Park was able to even the series up at Red Deer in a high scoring affair. Greg Wallace and Kyler Charchun each had 3 hit days for the A's, with Cole Jackson adding 2 of his own. Red Deer's game 1 starter Josh Edwards along with J.P. Wilner had 2 hit days.
June 18: Cubs (2) @ Tigers (5)
Sunburst veteran Craig Tomas shoved for 5 innings, allowing no runs over his outing. Edmonton's offense was relatively silent in the contest, however Cub's rookie Braeden Heyland managed to pick up his first career Sunburst hit. Tigers leadoff hitter Anthony Owen jumped on the mound in the 6th, putting together 2 strong innings of relief to pick up the save for St. Albert.
Hitter of the week: Ashton Martin (Sherwood Park) - 5/7, 2B, 3B, 1.857 OPS
Pitcher of the week: Craig Tomas (St. Albert) - W, 5IP, 0ER
Week 2 schedule:
June 21: Tigers @ Athletics, 7:00pm Centennial Park
June 21: Riggers @ Cubs, 7:30pm John Fry Park
June 22: Cubs @ Riggers, 7:30pm Great Chief Park
June 25: Athletics @ Tigers, 7:00pm Legion Memorial Park