The Teacher
---
---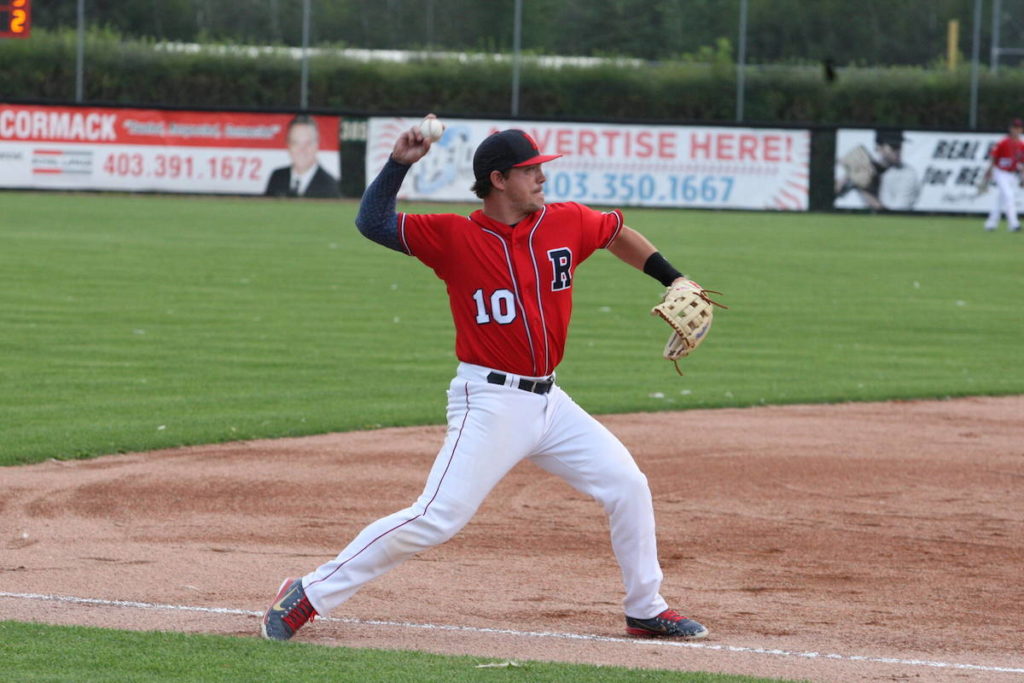 ---
When teams roll into Great Chief Park, they know Jaret Chatwood is going to be a tough out. Chatwood batted .344 in 2019 with 8 doubles while manning the left side of the infield for the Riggers.
Competing in a league where most teams reside in the Edmonton area can be difficult for the Riggers. That said, year after year the Riggers find a way to put together solid lineups at home and on the road that set them up to finish almost always near the top of the Sunburst League standings.
Chatwood, along with many other individuals involved in baseball in central Alberta, were extremely excited to host the 2021 Nationals for the Senior Men's championship this summer. However, after the recent decision by Baseball Canada to cancel all national championships this year, Red Deer's hopes of hosting vanished.
Not all is gloom for baseball in central Alberta, though. Jaret's brother, Jason, will try and lead the newly formed Sylvan Lake Gulls to a WCBL championship in 2021. Pair that with a Riggers team ready to play ball this season, there surely will be a buzz around ball parks in central Alberta this year.
Here is our conversation with Jaret:


So we've gone one year without Red Deer Rigger ball. How did guys stay in shape last summer and how prepared do you suspect guys will be for June 14?
"To be honest I think most of the guys took the summer off from baseball guilt-free. Lots of guys camping and hiking. Most of the team spent their time on the golf course, though."
Can you give us some insight on the Red Deer tournament this summer? Are we on for now? How many teams and what format do you anticipate?
"The Riggers are planning on hosting our tournament. Hopefully, get 8 teams to make it a more intense tournament. It appears that we will be open for summer at full capacity so we are looking forward to hosting the tournament."
Your brother and former Rigger is the first head coach of the new Sylvan Lake Gulls. Can you add some commentary on the feeling in central Alberta that a collegiate summer team is going to be in town?
"There is a buzz around CA right now, everyone is looking forward to seeing what the stadium is going to be like and how the team is going to look. It certainly is causing some buzz around our team too as people are just excited to be heading out and taking in some action. We obviously have close ties there and are looking forward to exploring possibilities of playing out there for part of our season."