Season Preview
---
---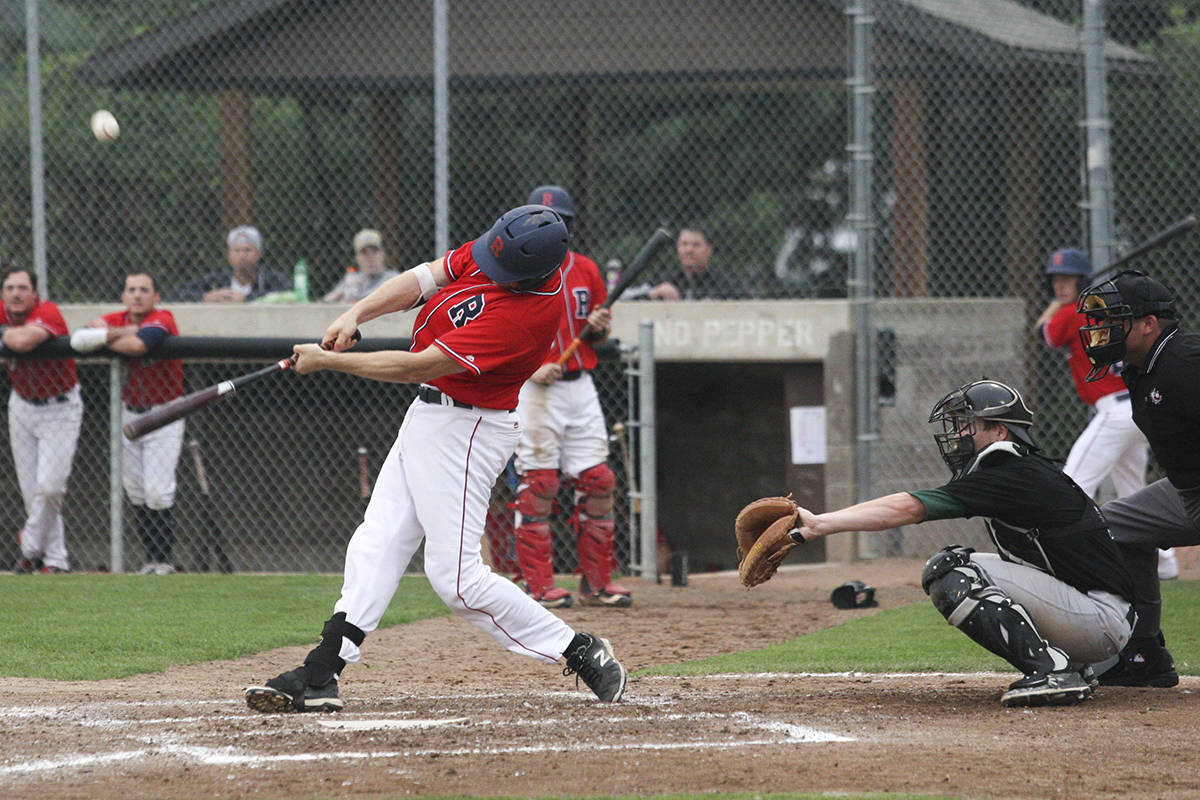 ---
We are only days away from the highly anticipated 2021 Sunburst League season, and teams are eager to get on the field after missing the 2020 season.
Let's take a look at each team and highlight impact players to look out for this season:
St. Albert Tigers (2019 record: 2-12)
The Tigers are looking for redemption this season, and are well equipped with the young talent to do so. Their young group is balanced with the presence of players like Evan Hoffman (3B) and Craig Tomas (P) whom are well tenured in the Sunburst and are ready to lead their Tigers deep into the playoffs. Along with a good crop of talented players, the facilities at Legion Memorial are unmatched in the Sunburst League and are amongst the best in Alberta.
Players to watch out for:
Evan Hoffman (3B)
Hoffman hammered 1 of the team's 2 homeruns in 2019. The Tiger veteran will likely man the hot corner this season at Legion Memorial, and has the ability to change the game with one swing at any time.
Danny Tkachyk (C)
In limited action in 2019, Tkachyk went 4 for 11 in 4 games played, scoring twice and driving in 2 runs. After the announcement of Brad Wolansky's retirement, look for the Barton CC product to take on a good portion of catching duties for the Tigers this season.
Evan Bourassa (INF)
The ECBC product checks in to the Sunburst for the first time this season, and is looking to make an impact in 2021. Both Bourassa and Tkachyk won gold for SAMBA at 18U provincials.
Red Deer Riggers (2019 record: 11-9)
The sour-taste in the Rigger's mouths has not passed since their 0-2 series loss to the A's in the 2019 Sunburst League semi-finals. After a 2020 summer that saw no Rigger baseball, Red Deer is anxious to get back on the field and get their vengeance. There is word that some Riggers games this season will be played under Friday night lights at the new Gulls Stadium (WCBL).
Players to watch out for:
Joel Peterman (P)
Peterman fired 20 strikeouts in 22 innings pitched in 2019. The right-hander started 3 games for the Riggers, however most of his action came out of the bullpen with 5 relief appearances.
Josh Edwards (P)
The southpaw finished 2019 with a 4-1 record, striking out 36 batters while only walking 6. Look for Edwards to take on a good part of the pitching workload for the Riggers this season.
Derrick Chapman (3B)
Chapman finished second in average for the Riggers in 2019, batting .364 with 8 doubles and a stellar 1.018 OPS. Chapman surely will be a threat in the middle of the Red Deer order in 2021.
Sherwood Park Athletics (2019 record: 12-11)
The always competitive A's are back after representing Alberta in the 2019 Senior Men's Nationals in Miramichi, New Brunswick. In the 2019 Sunburst League finals, the A's nearly came back from a 0-2 series deficit, sending the series to the deciding game 5 where they were barely edged by the Cubs in a 2-0 loss. Sherwood Park returns this year with a good balance of talented veterans, fresh collegiate graduate arms and young players ready to prove themselves.
Players to watch out for:
Greg Wallace (1B)
Wallace batted .275 in 2019, scoring 6 runs in 12 games played. Wallace typically hits in the middle of the order for the A's and we expect no different this year for Sherwood Park.
Rejean Bourget (OF)
Bourget played in 18 of 19 games in 2019, leading the team in at-bats (56), hits (20) and runs scored (17). Bourget is a fixture at the top of the A's lineup; Look for him to utilize his speed as a sparkplug for the A's offence.
Kyler Charchun (OF)
Charchun is an outfielder at division II Southwest Baptist Bearcats, competing in the Great Lakes Valley conference. Previously, Charchun played at Cloud County Community College; In 2019 he hit .263 w/ 6 RBI and 8 runs scored with the Thunderbirds. Charchun has also spent time in the WCBL with the Edmonton Prospects in the summer of 2019.
Edmonton Cubs (2019 record: 16-9)
The Sunburst League champions from 2019 look to defend their title with a nearly identical roster from their championship team 2 years ago. That said, the Cubbies are excited about their offseason additions of Jackson Wark (P), Braeden Heyland (1B/OF/P) and Brandon Hill (P). Edmonton will be calling John Fry Park home this year in June, however with field renovations taking place the Cubs will host games at the newly renovated RE/MAX field in July and August.
Players to watch out for:
Taylor Thomas (P)
The Cubs ace is coming off his best season yet. In 2019, Thomas compiled a 7-1 record in the regular season and playoffs, paired with a 0.875 ERA. He finished off the season with 3 shutout innings on short rest in Game 5 of the Sunburst League finals.
Cory Scammell (OF/1B)
The former 2011 Mariners draft pick was stellar in 2019, batting in the middle of Edmonton's lineup all season while putting together a .339 batting average with 4 doubles and 12 RBI. His play in 2019 was enough to impress the Athletics, who picked Scammell and his counterpart, Tony Olson (SS/P), up for Senior Men's Nationals.
Nathan Wedgewood (P)
Edmonton's 2019 "Delivery Man of the Year," awarded to the team's best relief pitcher, was dominant in 2019. Wedgewood made 8 appearances in 2019, putting together 16 quality innings with 11 strikeouts and a 0.92 WHIP. The VIU Mariner product will surely be the first option out of the pen for the Cubs this season.