The Veteran
---
---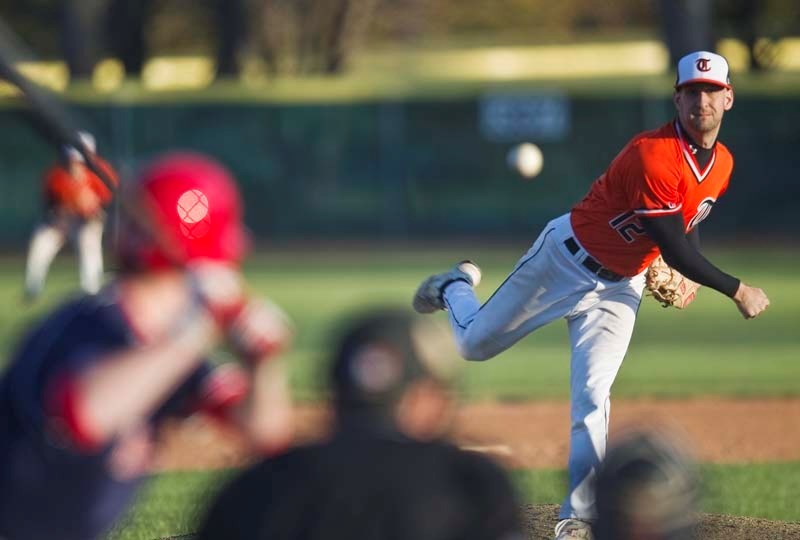 ---
In 2018, Craig Tomas lead the Sunburst in innings pitched, totaling 49 innings with 36 strikeouts. The Sunburst veteran with nearly 20 years of time in the league is showing no signs of slowing down. His 2019 campaign was enough to impress the Sherwood Park Athletics, who ended up picking Tomas up as an extra arm for Senior Men's Nationals in Miramichi, New Brunswick.
Tomas has been a staple in the Sunburst for many years, and can speak to the highs and lows of the league throughout the years. That said, Tomas maintains that the league has always stayed competitive throughout the years, regardless of the number of teams competing.
The up-and-coming Tigers are filled will young talent. Without question, Tomas' experience and guidance will be something the new Tigers lean on as they shoot to become the best team in the Sunburst League in 2021.
We sat down with Tomas to chat about his thoughts on the upcoming season, and the mark he has left on the league during his tenure:
How long have you been in the Sunburst League? Talk about how your game has developed throughout that time and what changes/developments you have seen in the league throughout the years?
"I've been in the Sunburst League coming up on 2 decades. Over the years the body has taken its toll. Can't do the ole pitch and second base thing everyday anymore... it's pitch and then need 10 days off to recoup for the next start. But the league has always been competitive since the day I started. Be it when it had upwards of 10 teams all the way down to when it was just 2 teams that one year. The compete has always been there and kept me coming back."
You had a chance to represent Alberta 2 years ago when Sherwood Park picked you up for Senior Men's Nationals. Can you tell us how that experience was?
"Anytime your name even gets mentioned to get picked up is an honour, let alone to get the call, so I take great pride in that. It's always been an awesome experience. You get to know the other guys in the league a little better and Alberta always goes down with a strong team and competes hard in that tourney. I never signed after getting drafted so that is the highest quality baseball I have ever played. A lot of great memories throughout the years."
Talk about this Tigers team. You're an old vet among a bunch of young collegiate kids who are quickly turning heads in this league. What's it like to be an older guy on the team and talk about the bright future of this Tigers team.
"You're only an old vet if you're old at heart. I've had thoughts of hanging up the cleats the last few years but kept hearing of the new crop of guys coming up and the talent they have so I've kind of been hanging around for a bit see how it goes. They keep coming in waves now and they all got skill so I'm trying to hang around as long as I can see if the Tigers can catch one more provincial title before I retire. They are all great guys and I don't feel out of place on the team whatsoever being twice their age. If they can still use my arm, I'll keep firing bullets for them because I think that title can be won any year now if these guys stick together for a bit. If not, I'll turn into a coach and yell at them."