The Commissioner
---
---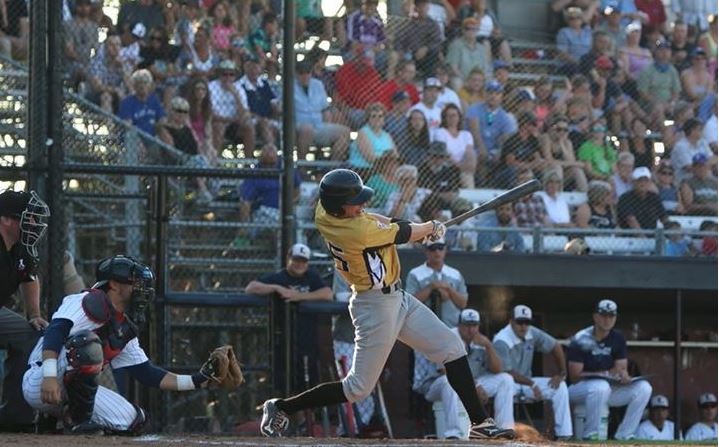 ---
In April of 2019, Dean Olson was steadily getting ready and ramped up for the upcoming Sunburst season. The Cubs had added a few key players into the mix, and Olson sensed this Edmonton team had a chance to compete for a title. Unfortunately, a fractured scaphoid injury that required surgery sidelined Olson as he sat and watched his Cubs win their first Sunburst League championship in the organization's history.
Olson first joined the Cubs during their 2014 campaign, patrolling the outfield at John Fry Park while steadily hitting at the top of the Cub's order. In 2017, the Douglas College (NWAC) product joined the Edmonton Prospects, playing all 48 games while batting .260 and finishing 4th among all players in stolen bases (22). The Cubbies welcomed Olson back in 2018. The center fielder picked up where he left off, batting .317 with 15 runs and 10 stolen bases.
We sat down with Dean to chat about his new role as league President, and his thoughts on finally coming off the IL for the 2021 season:
Can you tell us how your role as President came about? What are you most excited about in regards to your new position?
"Dan Chappel actually reached out to me to see if I would be interested in the role. Brad has done a great job, but he was looking to see if anyone else would be interested in the role and I figured why not. I'm looking forward to growing this league and adding some new initiatives to really grow Senior AAA baseball in Alberta. There are lots of talented players who calls it quits after high school/college as they don't feel the same competitive passion in senior ball. We want to create that competitive environment and allow guys the chance to continue to play ball at a high level for many years after high school and college. We are really lucky we have the opportunity to compete to go to Nationals and I want to grow this league to become a powerhouse at the national event for years to come."
Any league initiatives or anything you want people to know?
"We really want to grow this league and truly make it a competitive league for senior players for years to come. We really want to increase our social media presence and really encourage players around the area to join a competitive league. We are looking to add an all-star game to the league which I think would be a blast and something else the players can compete for. We would also be interested in sending a Sunburst League all-star team to play an FMBA Calgary all-star team in a Battle of Alberta series. Unless they are scared..."
Can you talk about the injury, and how it was seeing the Cubs win?
"I unfortunately injured my left scaphoid right before the 2019 season and had to get surgery that took me out for the year. Thankfully, I was at least able to golf one handed that summer but it definitely was tough not being on the field. Had to turn away watching Scammell "patrol" center-field for a few games. I still had a blast coming to the games and supporting the Cubbies onto their eventual provincial championship."
Two years away from the game, what are you most excited about and how do you think it will be getting back to baseball?
"I am really fired up to get back out there and hopefully remember how to hit a baseball. Looking forward to competing against the best senior players in the province and hopefully winning another provincial championship."